December Update: Happy Holidays!
December 13th, 2021
Happy Holidays from Your Library
Give The Gift of Community
We all have that person on our holiday gift list that is just impossible to shop for! This year, consider giving a donation to our Library in the name of your friends and loved ones.
We'll send them a personalized holiday card informing them of the donation — it's the perfect way to spread holiday cheer and invest in your community.
More Library Express Lockers
Coming Soon!
You may have spotted the brand new Library Express Locker in front of our Library. Librarians are working hard to get this great new piece of technology ready for patrons.
In the meantime, at the Foundation, we've been working hard to raise the funds for additional Lockers. We're thrilled to announce that due to a generous grant from the Otto Bremer Trust, we will now be able to purchase and install a second set of Lockers!
Stay tuned for more details, including the location of the second set of Lockers, and our efforts to purchase a third kiosk.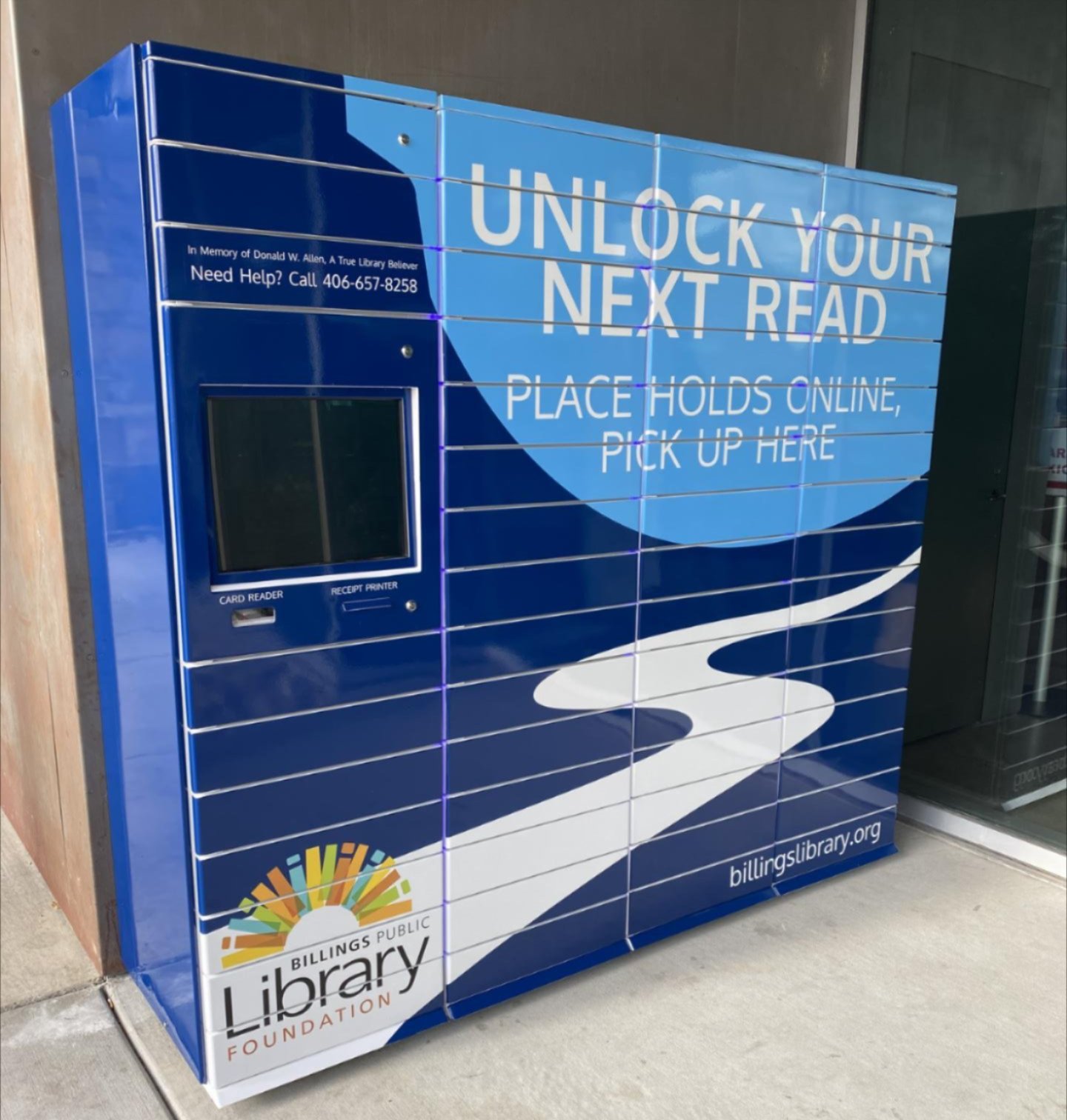 You Made Giving Tuesday
a Massive Success!
Thanks to your generous support, we exceeded our goal for Giving Tuesday! We raised over $9,000 to purchase additional mobile hotspots to add to the Library's connection! 
Thanks to every person to read our emails, social media posts, and especially those who pitched in to help eliminate the long waitlist for the hotspots that the Library currently has available. 
Don't Forget About Your Taxes!
We know it seems early to think about taxes, but end-of-year is almost here, and we want to make sure you've taken full advantage of the tax deductions available for charitable giving.
Did you know you can deduct $300 for charitable giving this year?
Learn more, and make sure to make your end-of-year gift before December 31st!
To Stay Up to Date with the Foundation:
Please remember the Library Foundation in your estate plans.
Have questions? Call Leslie — 406-237-6149